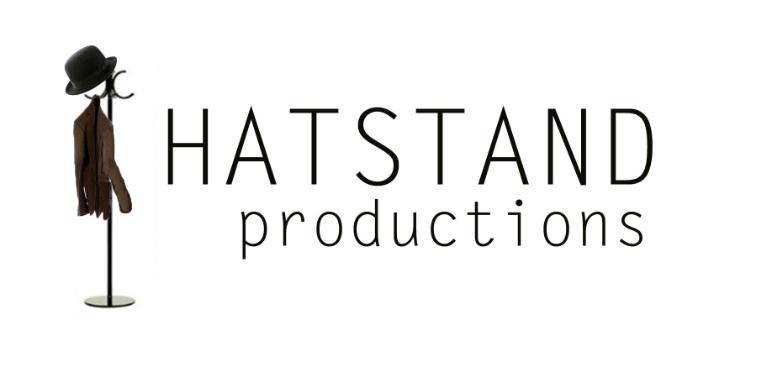 The Company
As children our imagination took us on daily adventures. We had a dressing up box, a selection of hats, and anything was possible. As we grew up, our games turned into plays and films. 'Hatstand' was set up with the aim of awakening the ethos of making the impossible possible in the hearts of our audience.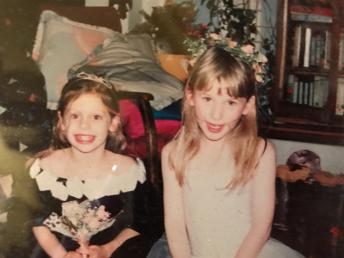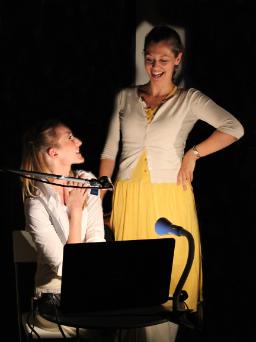 'Hatstand' corroborates our desire to develop new writing that explores 'passion for life' whilst often writing complex, intelligent and passionate female roles. Our vision is to create ambitious and powerful work that uplifts and inspires our audience. We seek to challenge any pre-existing constraints that our audience feels about their own potential. During our devising process we strive to be passionately honest about ourselves and life as we experience it. We explore the joys of life, whilst also delving into the more challenging, sometimes painful areas, with the belief that there are crucial treasures hidden there.
It is our desire to create work that is accessible and enjoyable for everyone, including first time theatre-goers. 'Hatstand' welcomes all to enter and make themselves at home. We refuse to patronise through oversimplification, but instead strive to achieve accessibility through rooting our work in the shared experiences of what it means to be truly human.
Come in, take off any heavy, (yet strangely comfy?) feelings of your limitations, enjoy the show, and perhaps even leave with a different hat.
Films produced by Hatstand Productions include 'Silent Picnic', 'Self-Raising' (Selected for the Grand Rapids Feminist Film Festival 2014 and Giflif Festival 2014) and our most recent film exploring living with anxiety, 'But...Sometimes'.
After our award winning tour of 'Truth's Vision' we opened our second musical, 'Nicola', with the amazing composer Omar Shahryar. Nicola ran for three weeks at The Bridewell Theatre's Lunchbox Theatre from 17th June - 4th July 2014 and then toured the Teatro Espana in Santa Eulalia and Centro Cultural in Ibiza Town, Ibiza in November.
Cleopatra's Key, was our third musical, also with Omar Shahryar, and the talented Tom Mowat as lighting designer and make-up extraordinaire Chad Killoran. We enjoyed an extremely successful two-week run at The Bridewell in July 2015 and then transferred to Ibiza again to sell out shows at the Teatro Espana and Centro Cultural.
Never the Same was our fourth show, but first straight drama. We were delighted to collaborate again with Tom Mowat as our lighting designer and blessed to welcome Matt Costain as our director, Caley Powell as our producer, Michael Bettell as our set designer and Joshua Jacob as our stage manager. The show won the Ms Shakespeare Festival and ran for two weeks at the Bridewell Theatre. We will be transferring to Ibiza in February 2017.