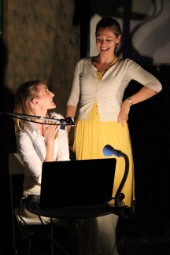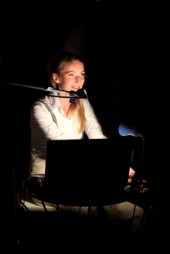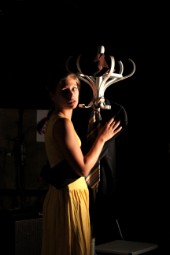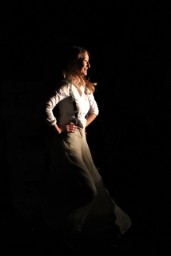 A TWO-WOMAN ROLLER COASTER OF DRAMA, SONG, DANCE AND MARTIAL ARTS.
Lasting only 50 minutes it is a favourite for fidgets
I enjoyed it sooo much! Full of life, full of meaning. Most enjoyable, great songs, wonderful miming, I feel uplifted and will go back with my office friends. We all need a boost and this play gives it, big way! It made me think whether I am Vision, who wants to be happy, or Truth, who knocks every good thing that comes my way! A great combination of entertainment and brain. Loved it! --Beatriz, The List
Comments on the show
'Incredibly uplifting' - Greg Tallent, Organiser of The London Fringe Festival
'I was sceptical. It was awesome' - Martin, ordinary bloke
'Fabulous! Made me laugh and made me think. The best half hour I've spent in a long time' - Andy Pakula, Minister of New Unity
'I want to say how wonderful your show was. I really did enjoy it and was very impressed by the writing and performing. I'll definitely recommend to people' - Donal Rogers, Organiser of The Little Proms
'This is great! a really smart, funny, engaging show. go and see it!' - Ben Clare, Playwright and publications manager at The National.
'Rare to see such a huge combination of talent, charisma and chemistry in 30 minutes' - Anne Laponen
To book TRUTH'S VISION,
email lilylowemyers@gmail.com